Lindsey Dolecki
Hello! My name is Lindsey Dolecki (formally Niggins) and I am a kindergarten teacher at Emerson Elementary School. Welcome to Emerson School! I am really looking forward to working with you and your child this school year. On this website you will find information pertaining to our classroom as well as the school. In addition to this website, a classroom newsletter will be sent out weekly. Please check this website frequently for up to date information. I look forward to a wonderful school year!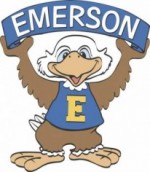 Email: ldolecki@elmhurst205.org
School Phone: (630) 834-5562
Please notify the office if your child will be absent or late.