Lindsey Niggins
Hello! My name is Lindsey Niggins and I am a kindergarten teacher at Emerson Elementary School. Welcome to Emerson School! I am really looking forward to working with you and your child this school year. On this website you will find information pertaining to our classroom as well as the school. In addition to this website, a classroom newsletter will be sent out weekly. Please check this website frequently for up to date information. I look forward to a wonderful school year!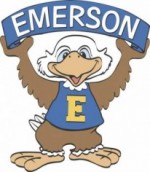 Thursday, August 8th 10:00-11:30am: Incoming Kindergarten play date at the park
Friday, August 9th: Teacher assignments go out via email
Monday, August 12th 5:00-6:00pm: Incoming Kindergarten play date at the park
Tuesday, August 13th: PTA Ice Cream Social/School Supply Drop-off
Wednesday, August 14th: First Day of School! Parents enter with students and stay at the beginning of the day!
Please click the link below to be redirected to the school supply list for the 2019-2020 school year. In addition to this list, please ensure that your child has a backpack to be used daily. No wheels, please!
Click below to be redirected to the 2019-2020 Elmhurst District calendar
Email: lniggins@elmhurst205.org
School Phone: (630) 834-5562
Please notify the office if your child will be absent or late.